days
hours
minutes
seconds
days
hours
minutes
seconds
A course for therapists, health practitioners, coaches, and other service providers who are running (or about to start) their private practice, and who want to feel calm and clear about their money.
Are you ready to move from just getting by financially in your private practice to truly thriving?
For so many of us, money is a swirl of shame and confusion:
► We impulse spend
► We go weeks without looking at our bank accounts
► We feel like we're just getting by, even though we're making good money
► We have that stomach-dropping lurch at tax time when haven't saved enough, or at all

► We don't really have a community we can talk to about money stuff, so it remains shrouded in silence & shame

You have figured out and accomplished so many things in your life and in business, but money has remained confusing and overwhelming.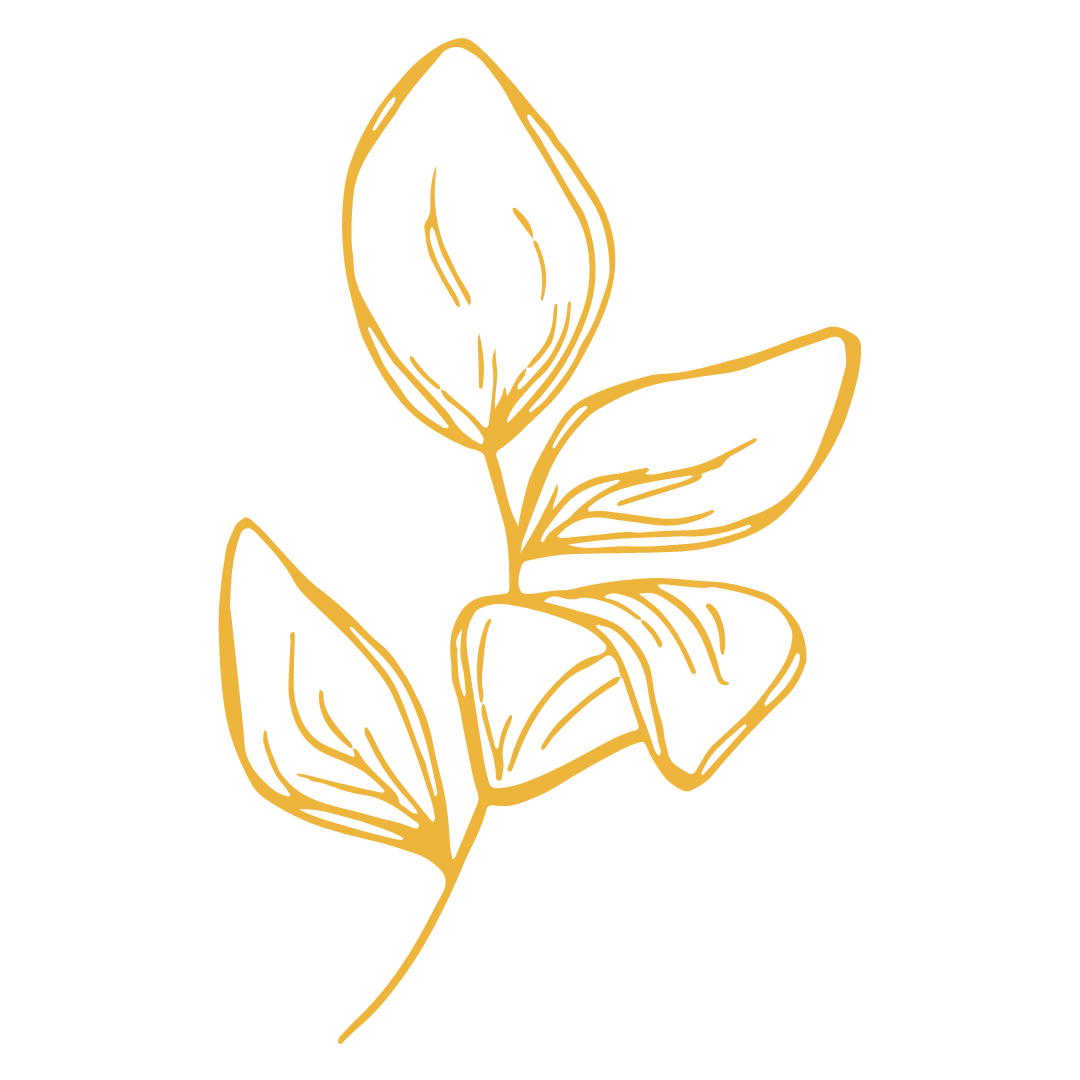 So it's easier to just ignore money, bury your head in the sand, and hope and pray that it just all works out at the end of each month.

Despite making good money, you have nothing left to show for it at the end of each month. It all just seems to disappear, and you have no idea where it's going.
You feel ashamed because you believe you should have this figured out. You're educated and accomplished, after all! But you have no idea where to even begin when it comes to money. It feels like a giant tangled mess.
How do I stop having these ups and downs in what I get paid month to month?

How do I know how much to save for taxes?

How can I ever catch up when I owe back taxes or have credit card debt?

How can I possibly serve the clients I love but also make enough money that I don't feel resentful and run off my feet?
Most of us were never taught this stuff, despite allll the classes we've had to take to get where we are in our profession. It's also taboo to talk about money, so it remains shrouded in silence. We're starting with no guidance, no information, and no good role models, so it makes sense that money is so confusing.
It's not your fault that you don't know how to manage money in your private practice, and yet it ends up hugely impacting your practice and your life.
Confusion and lack of knowledge about money ends up holding you back from being able to grow in your private practice and your financial life. You end up treading water instead, unable to make strategic financial decisions in your business or at home..
You find yourself thinking "when I make more money, then I'll be fine." Or "If I could just get to $X amount per month, then I'll be set."
It's so easy as therapists, health practitioners, and coaches to just try to work more and more, and feel like we can't give up a single client session (even when we need to for our own health or sanity!)
Just work harder, right? Then you'll have enough money for taxes (somehow) AND will have extra money to finally have some ease in your life.
But when you do earn that money, you don't end up feeling better.
The money just goes away. 💸 Or sits in a bank account untouched because you're too scared to know what to do with it.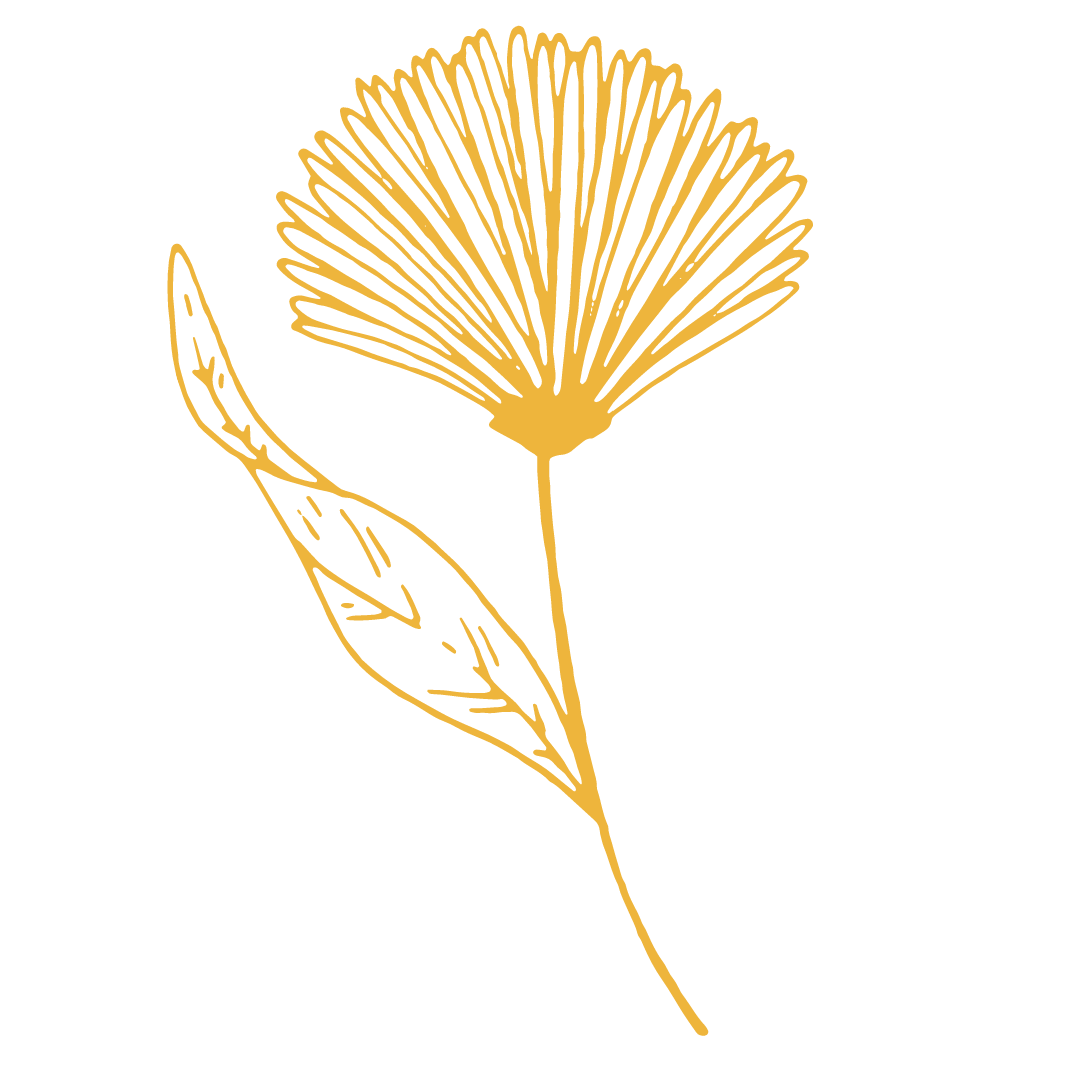 Because the problem isn't just earning money.
It's having the skills to know what to do with it.
The good news is, money skills are totally learnable. Just like you learned all of the techniques you use to help your clients, you can also learn how to manage your money effectively.
(Plus, you can stop giving all your energy to your work and seeing more and more clients, and actually have some left to live your life.)
You can get your money finally working for you in both your business and your life. So that you can:
Pay yourself a reliable paycheck that you and your family can depend on week after week

Save for the things that truly matter to you, like maternity leave, buying a home, relaxing vacations, knowing you can actually retire comfortably, and more

Pay off your tax bill with ease, because you've set aside the proper amount each month

Actually know where your money is going, instead of just feeling like it disappears every month

Make strategic financial decisions in your business, to really be able to take it to the next level

Feel like the confident and empowered CEO and CFO of your business (so you are the one running your business, rather than your business running you )
But you may be wondering - where do I even start?
Or maybe you're struggling with feeling like you're bad at math and will never understand this stuff.
Maybe you have old money stories that are holding you back from making this change.
I'm an experienced private practice therapist AND the daughter of an accountant -- so I've found a way to do things very differently. I've created a way to approach finances in a way that provides clarity, calm, and confidence so that you can forget about money stress and actually enjoy your life.

I've helped hundreds of business owners get their money really working for them, so that they can truly thrive, in my course, Money Skills For Therapists, and thousands more through my free resources (including the Money Skills For Therapists podcast.)
My biggest passion is helping women learn the money skills they need to feel empowered and in control of their business finances, so that they can have rich and fulfilling private practices and lives.
I've been called the perfect mix of spreadsheet and heart, and I take that as a big compliment.
Unlike accountants and other financial professionals who can be impossible to understand and don't understand the emotional part of money, I am an empathetic, people-person who can talk to you about numbers and money in a language you can totally understand.

It's that combination of money smarts and emotional intelligence that makes what I do different. I'm always balancing the practical and the emotional in my teaching and coaching, because both are absolutely essential to getting your money working for you.
If you want my help getting clear about your finances and building a whole new relationship with money, then getting into Money Skills For Therapists is the only way to work with me personally.
Money Skills for Therapists is for mental health therapists, speech language pathologists, physiotherapists, massage therapists, coaches, acupuncturists, nutritionists, tutors, and more. If you're a woman or feminist person who offers direct, one-on-one services as your business, then this course is made for you.
I know how this course changes people's lives, and I want to give that opportunity to you too.
I know how hard it can be to take time away from working *in* your business to work *on* your business. Especially when you feel like you *need* to keep frantically seeing clients to get money in the door.
But by making it a priority to learn money skills, you are setting up your business to be sustainable and healthy, so that it can continue to support you as well as the communities you serve for years to come.
If you're tired of being tired, and seeing the best of yourself go to your clients... and only having what little energy is left over to give to your family and your life... then I want you to know this:
It doesn't have to be this way.
I'm inviting you to take action to become the empowered CEO and CFO of your business.
To stop feeling like an exploited employee in your own practice and start feeling like a calm, strategic leader who is building a sustainable practice that supports you and your life, so you can keep doing this work you love to do.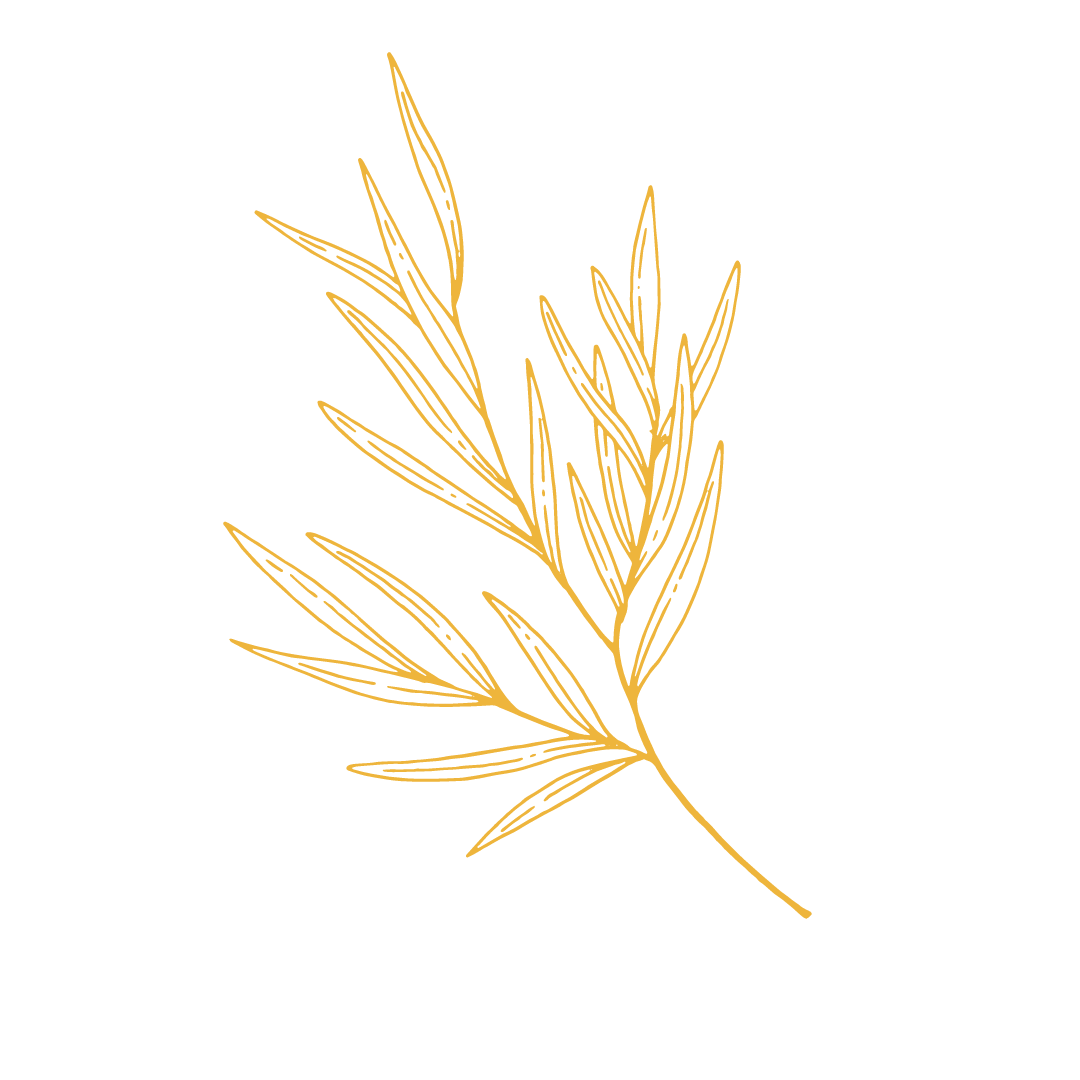 Because only you can make the changes necessary to help your business thrive.
As a therapist, I understand the shame dynamics that surround money issues, and I provide emotionally intelligent coaching to help you build the systems you need to know what's happening in your private practice.
Not only do you get my support, but you also get to join a community of other ambitious therapists and health practitioners who are on an upward trajectory towards a thriving private practice and life.
There is so much shame and silence around money. We get the subtle societal messages all the time that we're supposed to keep our confusion and questions about money buried away, and pretend that everything is fine and we're making this work. So it can be hard to find peers who will talk about real numbers in their practices.
But in Money Skills For Therapists, we create a safe and supportive environment to have those honest discussions about money.
What sets Linzy's course apart is her combination of being a therapist and having logistical money knowledge. The emotional work that she does is what helped me make the long lasting, sustainable behavior changes. If you don't revise your money story, you're not going to permanently change your behaviors around money.
These are tough topics to discuss with strangers, and Linzy facilitated a place where where I felt safe, so I could celebrate my wins and keep motivated through difficult moments.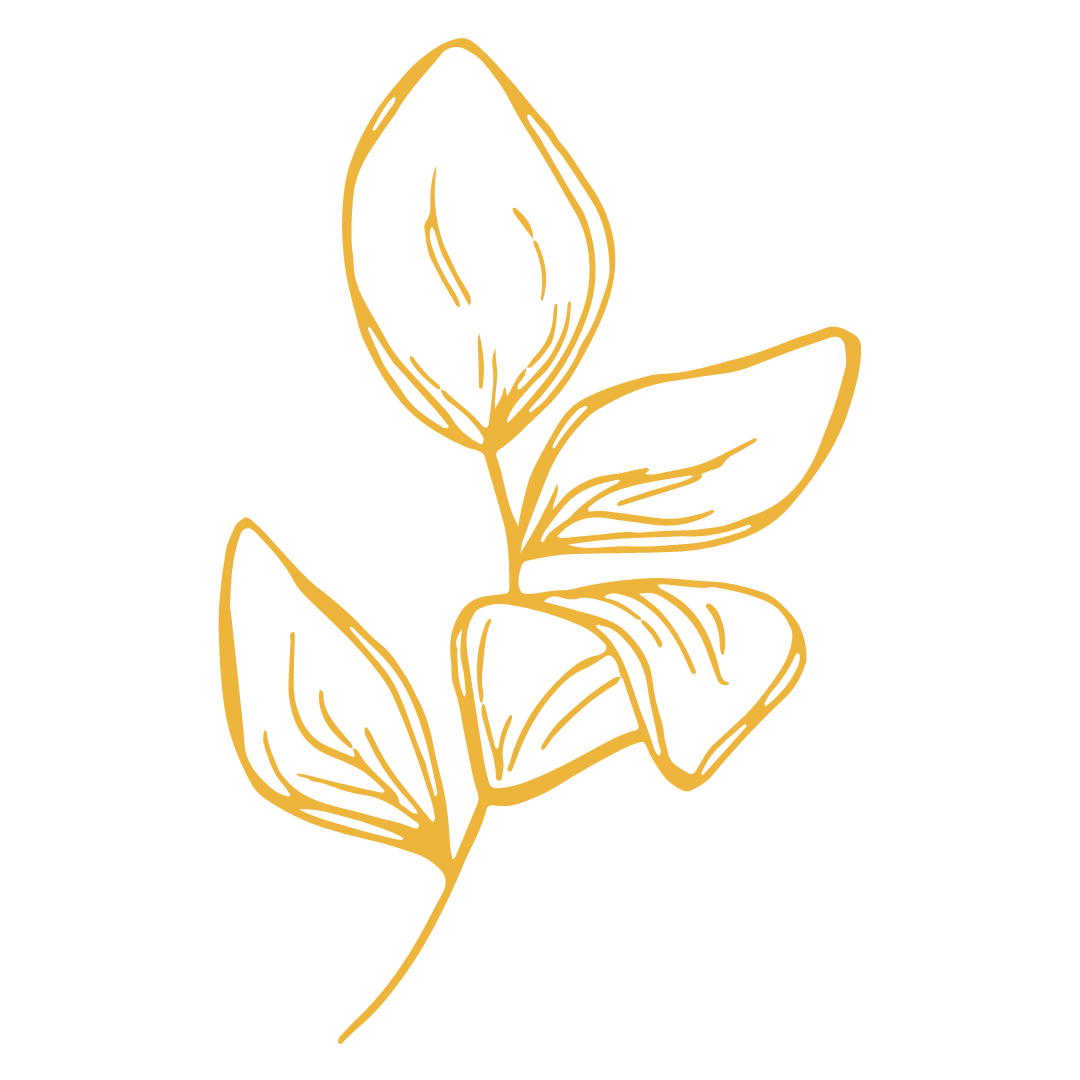 I've come a really long way since working with Linzy. I don't have the same fear relationship to money that I did. Now I have the ability and tools to catch my money avoidance and manage it.
I have much more faith in myself when it comes to managing money. I feel like it's doable.
My favorite thing about working with Linzy is that I never felt ashamed to say "I don't know", because she's a therapist, so she understands shame dynamics so acutely and was always like "Cool, let's just work it out. Let's just do it again."
Linzy has a deep understanding of the feelings that are associated with money and so the way she coaches is so calming and caring and playful. I never felt like an idiot saying, "Can you show me how to use that tool again for the 87th time?"

When you join the Money Skills for Therapists community, you get to surround yourself with practitioners who are doing the hard things like raising their fees, facing negative money stories, and mastering the learning curves that come with managing your money effectively.
You can build your practice so it supports you financially, and it suits your energy and your needs. That way you can start to feel fresh and excited about your work rather than feeling overworked and underpaid.
Money Skills for Therapists is about money and so much more… It's about figuring out your goals, learning essential skills, getting clear about your values, and starting to really meet your needs.
Your practice can serve all of those, but only if you stop to make the important changes that will get you out of the grind, and into an empowered, intentional space with the work you do.
And you don't have to do it alone.
► Lifetime access to 6 modules of content in Teachable (including any additions and updates), including:
Self-paced and bite-sized instructional videos to show you, step-by-step, exactly how to get your private practice finances organized

Custom worksheets and tools for organizing your finances that I built specifically for therapists, health practitioners, coaches, and other service-based entrepreneurs

A vault of resources to help you put together your team and take things to the next level in your practice
► Six months of personalized and hands-on coaching and support from me, my team, and a community of other therapists and health practitioners who are all doing the hard thing inside a private online community
► Six months of access to supportive group calls on Zoom, facilitated by me and my coach, where you can get help with technical stuff or any money stories that come up as you work through the course content:
Two 90-minute Coaching & Support calls every month

Two 1-hour Get Shit Done Co-working & Troubleshooting Sessions

Monthly 1-hour Money Mindset Seminars to deep-dive on a topic that has been coming up in the community, like learning how to deal with money stories or getting unstuck

Access to call recordings to reflect back on, or in case you're unable to attend the live calls
► A 30-minute one-on-one with me to do a deep dive on anything about your private practice finances or money stories
► Bonus modules from other badass women practitioners on topics related to money and private practice:
Take Back Your Time with Allison Puryear

The CEO Starter Kit with Maegan Megginson

Income Raiser Workshop with Private Practice Fee Strategist Tiffany McLain

Transforming Your Relationship to Money When You're First Generation with Annie Wright
Here are some of the life-changing
money-knowledge lessons
you'll get in this course.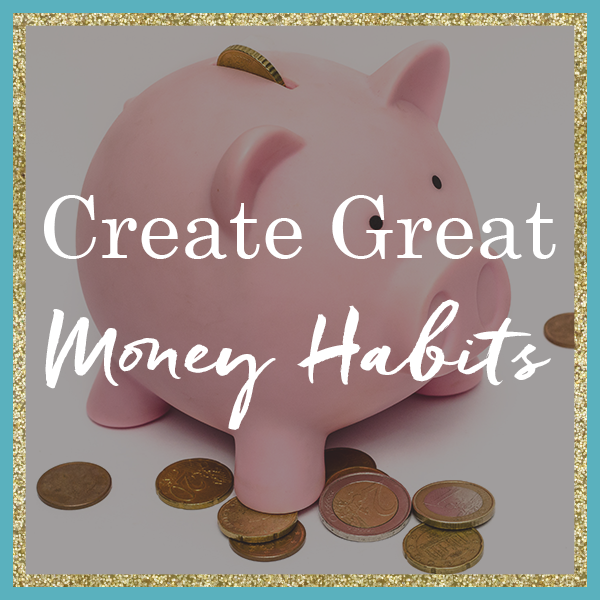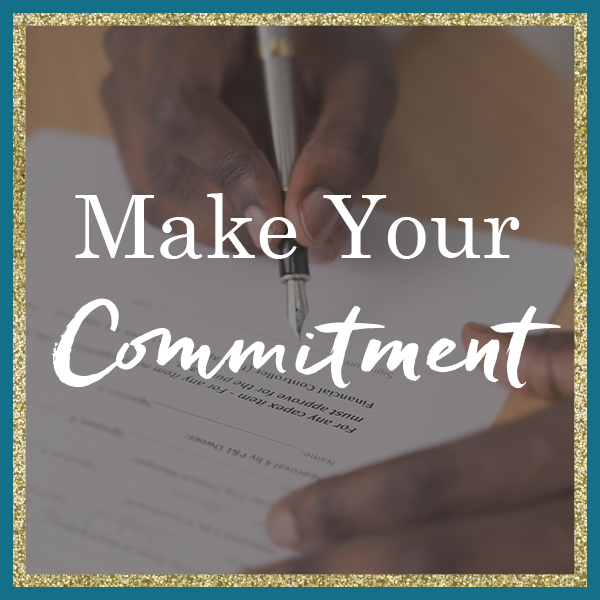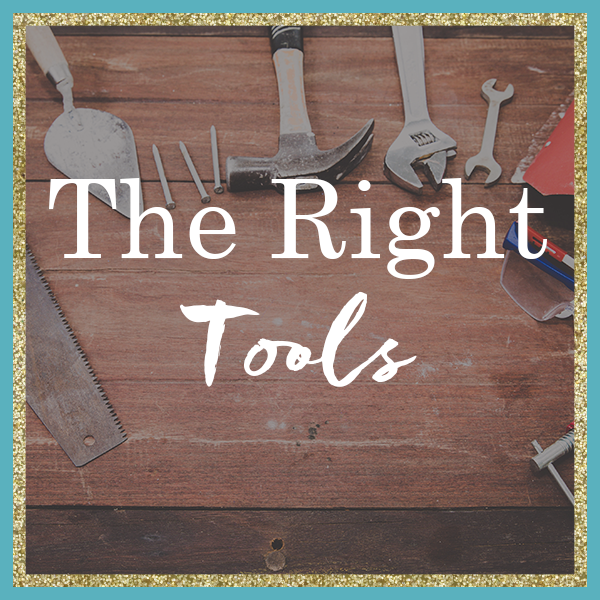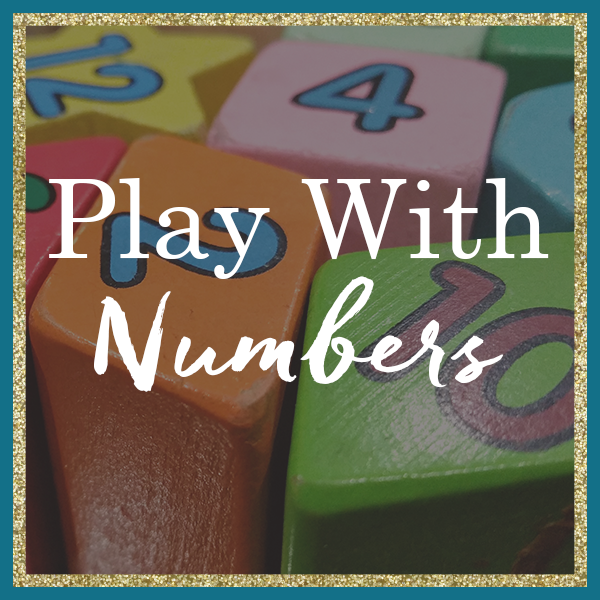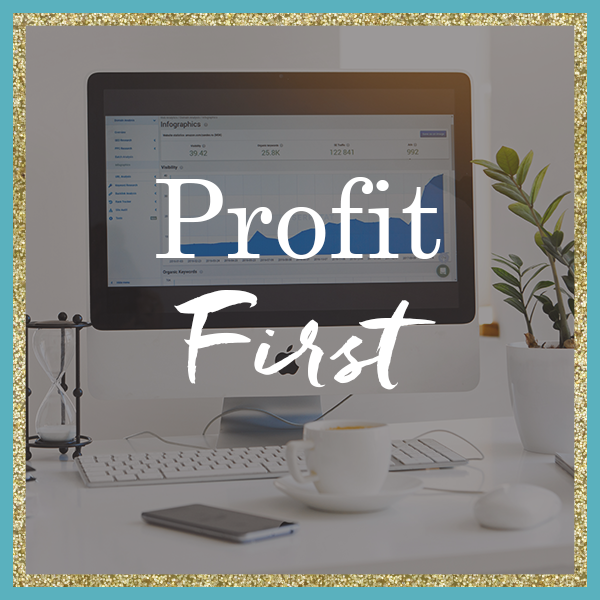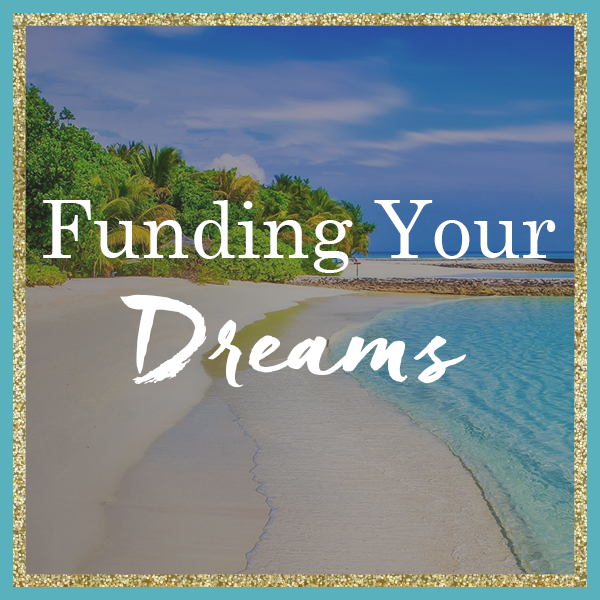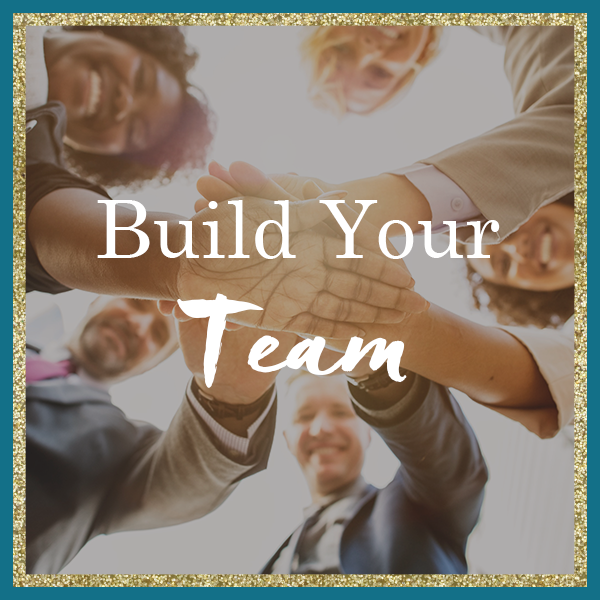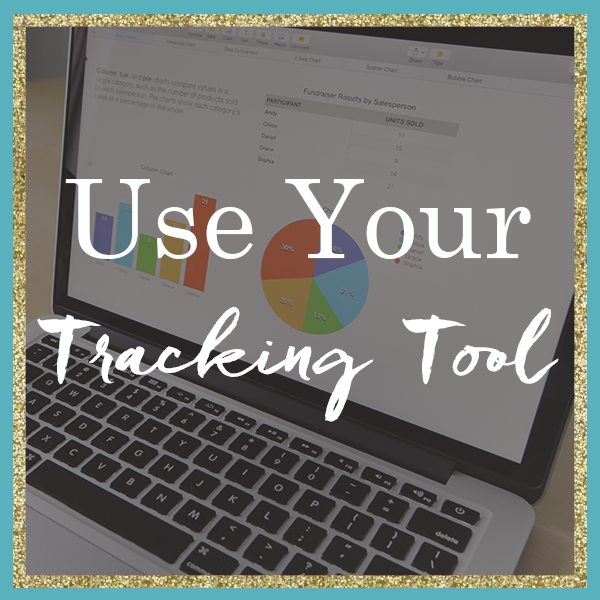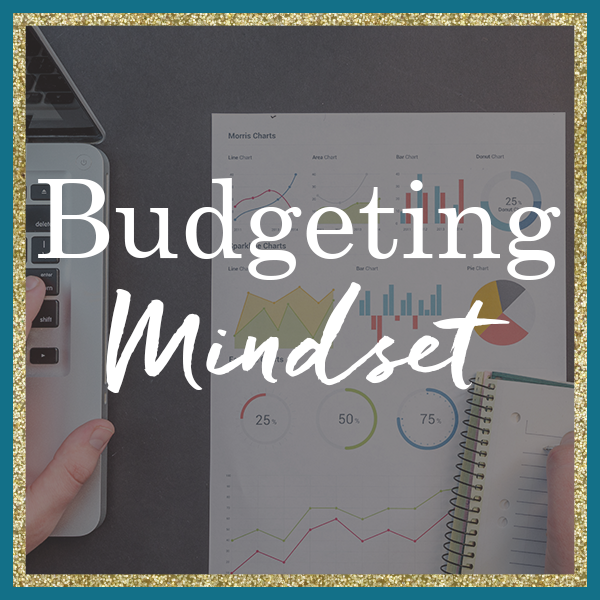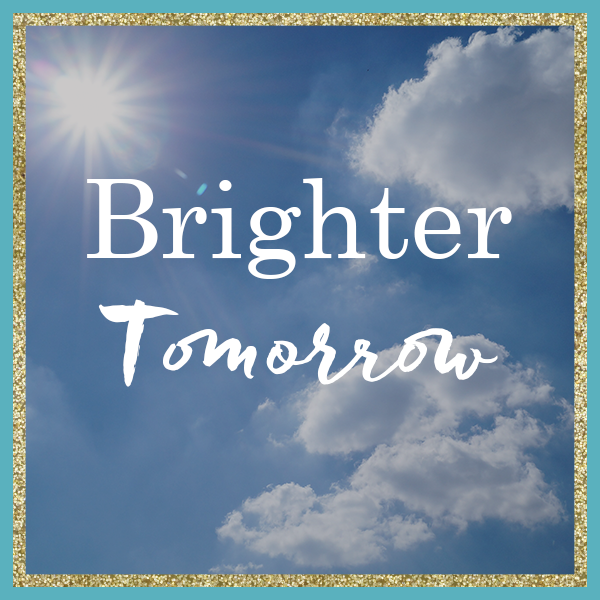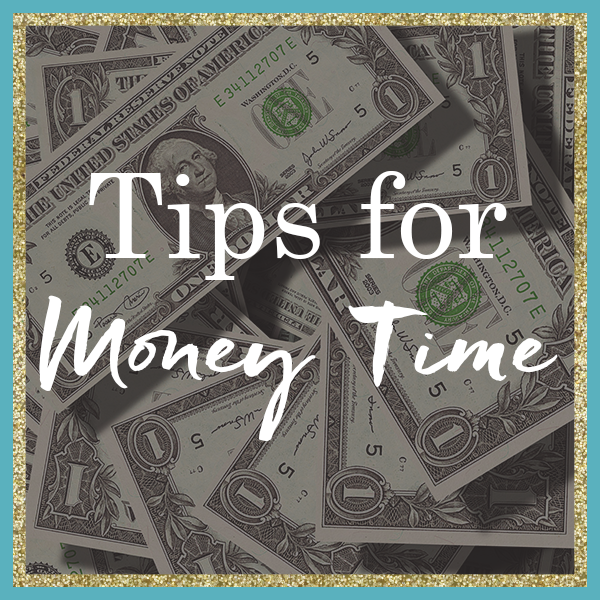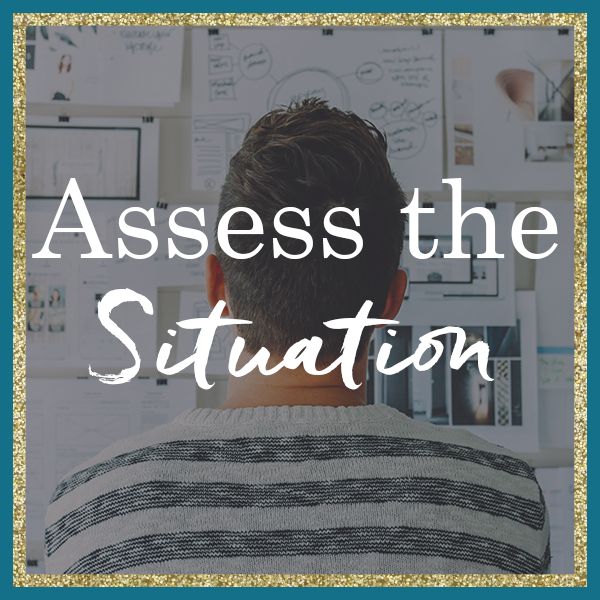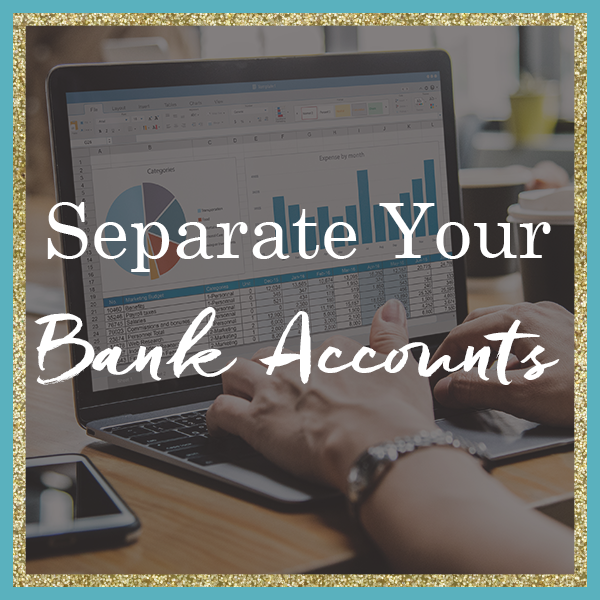 Money Skills For Therapists is designed specifically for you if any of the following apply to you...
... you're a service-based business owner (mental health therapist, acupuncturist, dietitian, nutritionist, speech language pathologist, massage therapist, tutor, coach, and more)
... you're relatively new to private practice, and can see it's really starting to take off, so now there's money that needs to be managed…
... you have an established private practice that you've been running for years, or decades even…
... you're making good money in your private practice, but don't feel the positive impact of that because money just seems to disappear, or you hoard it because you have no idea what to do with it
... you see the value in being part of an empowering community of other wonderful and ambitious therapists and health practitioners who are also on an upward trajectory
... you want to be able to make strategic business decisions
... you want to feel like the empowered leader of your business
If any of this sounds like you, then I'd like to invite you to join us inside Money Skills For Therapists.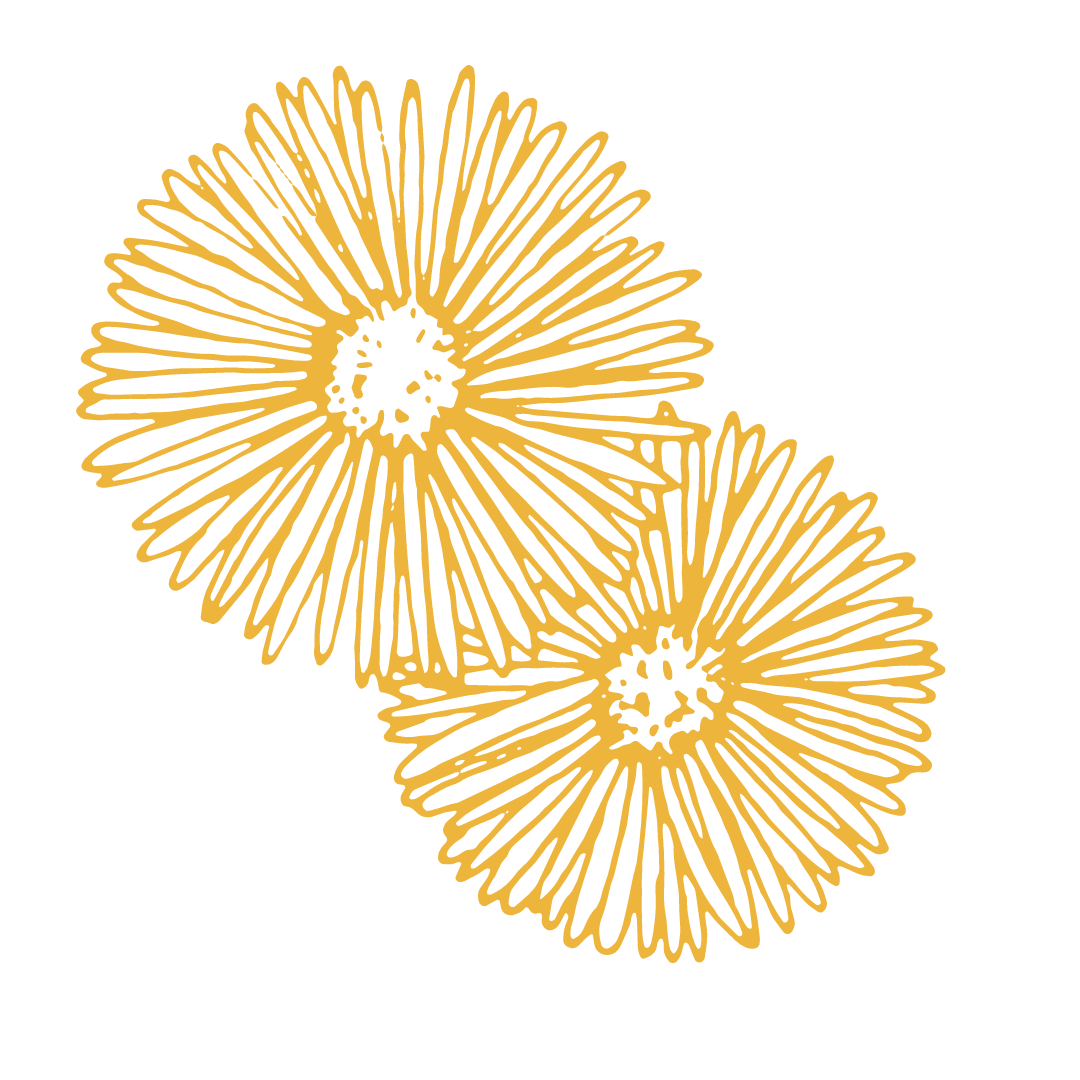 Can you picture what your life could look like six months from today?
What does your life look like when you finally know and feel like there is enough?
You could be finishing up your community access in Money Skills For Therapists and feeling confident and calm with the newfound knowledge that life is on track, that your goals are in the process of coming to fruition, and trusting yourself to be able to make good strategic decisions with your money.
(With lifetime access to the course content in case you ever need a refresher!)
You've attended your last supportive group coaching call where you were able to reflect on how far you've come (especially as you see new students coming in feeling exactly like you were when you started). Being part of this supportive community has left you feeling empowered and excited to both work on your money and make your business thrive now that you understand what it all means.
You worked through the challenging money stories that were keeping you stuck. A weight has been lifted from your shoulders, since you're no longer carrying the stress of having no idea what's happening with your money. You're finally able to put your energy towards the things that you enjoy.
You feel clear and grounded, now that you've had hands-on business coaching and support from me and my team to set up the foundational systems and gain the knowledge that your business needed for you to succeed, including:
A tracking tool for your income and expenses that works for YOUR brain
Knowing how much to save for taxes and an automated system that makes it happen each month
Understanding what numbers you need to pay attention to in order to run a healthy business
Working towards important savings goals that reflect your true values
Building a buffer in your business
Paying yourself a reliable paycheck your family can depend on
You've got a community of smart, compassionate, and ambitious therapists and health practitioners that you can actually talk to about business finances as you move together on an upward trajectory.

You're no longer seeing as many clients as humanly possible to make ends meet. Now, your money is going where it can actually make a difference in your life, so you only need to see the number of clients that keep you a happy and healthy human. You get to spend some of that energy on yourself, your friends and family, and the things that truly matter to you.
But don't just take my word for it…
⚡️ International Women's Day Flash Sale ⚡️
Thank you for your interest in Money Skills for Therapists!
Money is powerful, and learning how to make it work for you in your life and your business is powerful too. Building your skills with money gives you more ability to shape your life, your family's life, and your community. Having financial skills as a woman is a political act.
To help us celebrate International Women's Day this year, I'm offering a three-day-only discount of $200 off the payment plan price of Money Skills.
But wait, there is more! I'm also stacking a Pay-in-Full bonus on top of this International Women's Day Sale discount. You can join Money Skills For Therapists today for a one-time payment of only $1797 - That's a $525 discount off the regular payment plan price of this course! This exclusive three-day-only offer expires Thursday, March 9 at 9 pm Eastern, 6 pm Pacific.
Are you in?
"I've really just noticed so many drastic changes in my relationship with money and how I manage my business finances.
Now I don't prioritize other people's needs over my own, and I realized that I was doing that in so many different ways."
Licensed Psychologist, M.A., Ph.D.,
Group Practice Owner
"Now when I go to do my finances twice a month, I'm excited to do it.
I understand it. I get it. I know where we're going.... That feels like a big win."
"The emotional work that Linzy does is what helped me make the long lasting, sustainable behavior changes....
These are tough topics to discuss with strangers, and Linzy facilitated a place where where I felt safe, so I could celebrate my wins and keep motivated through difficult moments."
MS, Licensed Professional Counselor
"I had constant worry about having enough to pay bills, both personally and in my business. I always just making it...
I could not be more grateful for this course. I don't know what I would have done without this. It actually scares me to think about me not having taken this course."
Licensed Marriage & Family Therapist
"Before working with Linzy bills were paid but we had no idea where money was going... we had no savings...
I've been able to pay off in less than a year, close to $20k in credit card debt... so now I have zero credit card debt, again, in less than a year"
MA, Licensed Professional Counselor, NCC
"The part that didn't feel so good was the money stuff... I never knew if I was going to have enough to cover all the things I needed to cover. I didn't know what my expenses were...
If you're thinking about the program, I highly suggest it. It's very worth it, even just the 1-on1 time with Linzy is very worth it."
Licensed Clinical Social Worker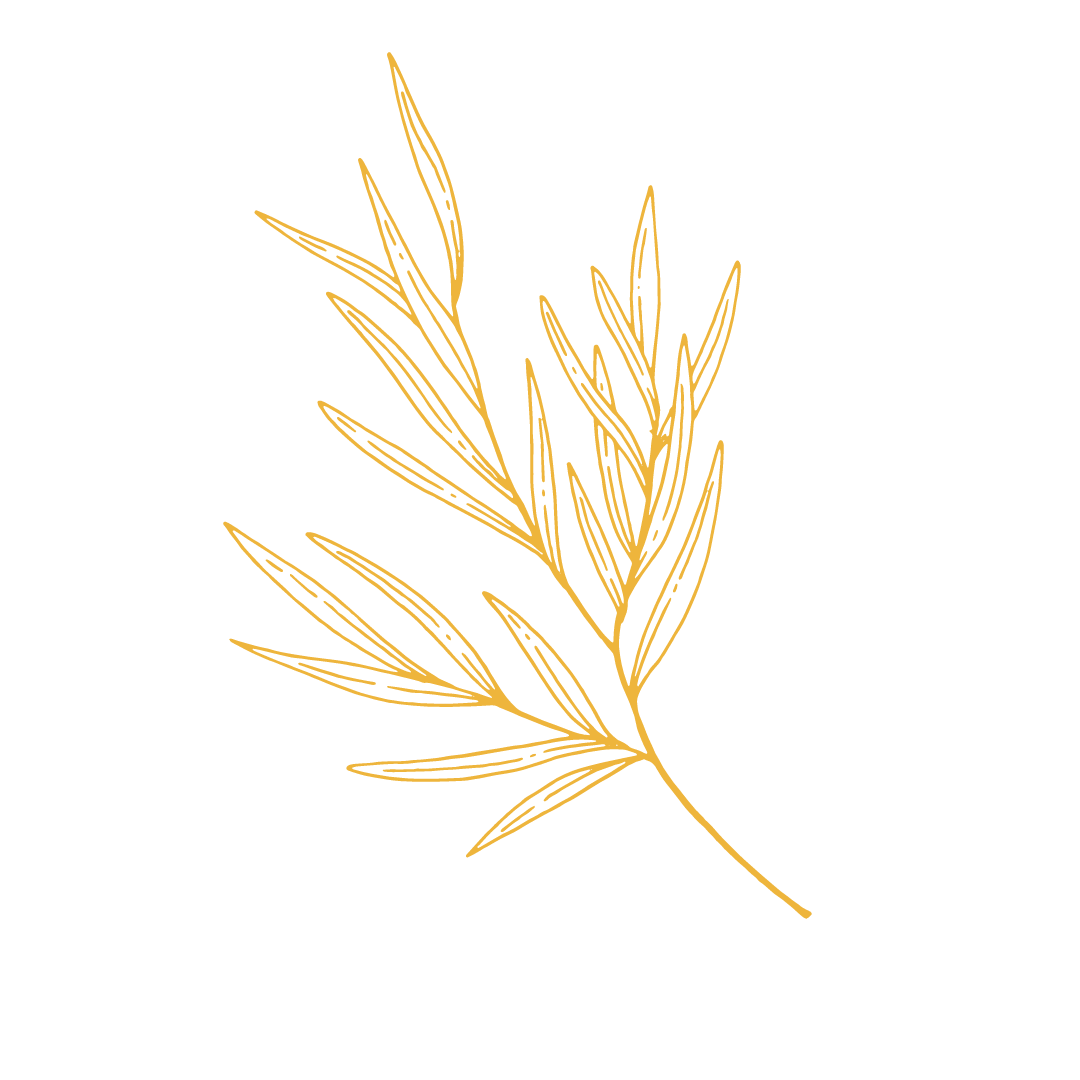 When women have financial skills, the things we can accomplish for our families and our communities are incredible.
Module 1: Getting Set Up
Brighter Tomorrow - Put your eye solidly on the prize. Connect with your true motivation.

Money Stories - Explore your mindset, beliefs, and feelings about money. Get ready to change your story.

Making Your Commitment - Get clear on how to get the most out of this course.
Module 2: Getting Clear about Your Finances
Separation is Key - Creating clarity between work and home.

Receipts - Creating a great receipt system.

Business Expenses - Get clear about ALL the expenses you have, to make sure you don't miss any!
Module 3: The Right Tool To Get The Job Done
Choosing The Right Tracking Tool For You - Explore four different financial tracking systems to find one that makes sense for you and your brain.

Setting Your System Up - Less talk, more action! You're actually going to build your system and get it working for you.
Module 4: Seeing Where Your Money's At
Assessing The Situation - Getting real about your finances.

Playing With Numbers - Explore how small changes in your business can impact your life.

Creating Great Money Habits - Customize your financial system to fit your life!
Module 5: Planning For Success
How to Budget - Explore different ways to budget and choose the right one for you! Then get going with it.

Salary, Taxes & Guidelines - Figure out exactly how much to pay yourself & set aside for taxes.
Module 6: Next Steps
#GOALS AKA Funding Your Dreams Now that you've got your system in place, it's time to use that force for good!

Assembling Your Team - Getting the right supports in place to help you thrive.

How Far You've Come! - Take stock of your new, personalized financial management system and the good it's already doing for you!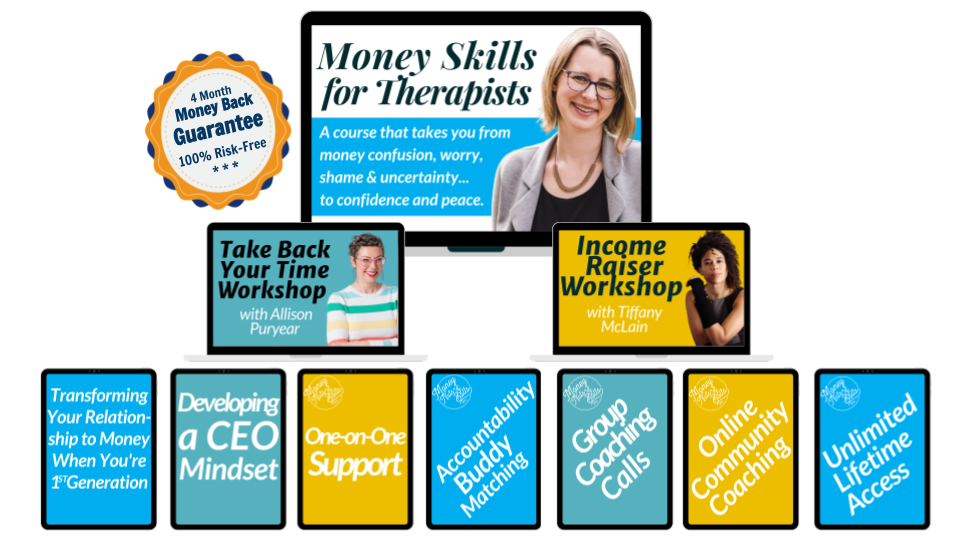 For a limited time you can get all this for just

six payments of $353

or a

one time payment of $1797!
for a practice bringing in
$75,000 revenue/year ($6250/month)
✔️ Reduce operating expenses by being able to make clear, strategic choices about your business spending = $7500 in savings per year
✔️ Use your new insights into your fee and other income sources to raise the overall money coming into your business by 10% = $7500 in growth
These two totally doable changes would be an increase to your annual money-in-pocket of $15,000. Which you could put toward whatever you want! More vacation time, higher paychecks, retirement...it's all up to you.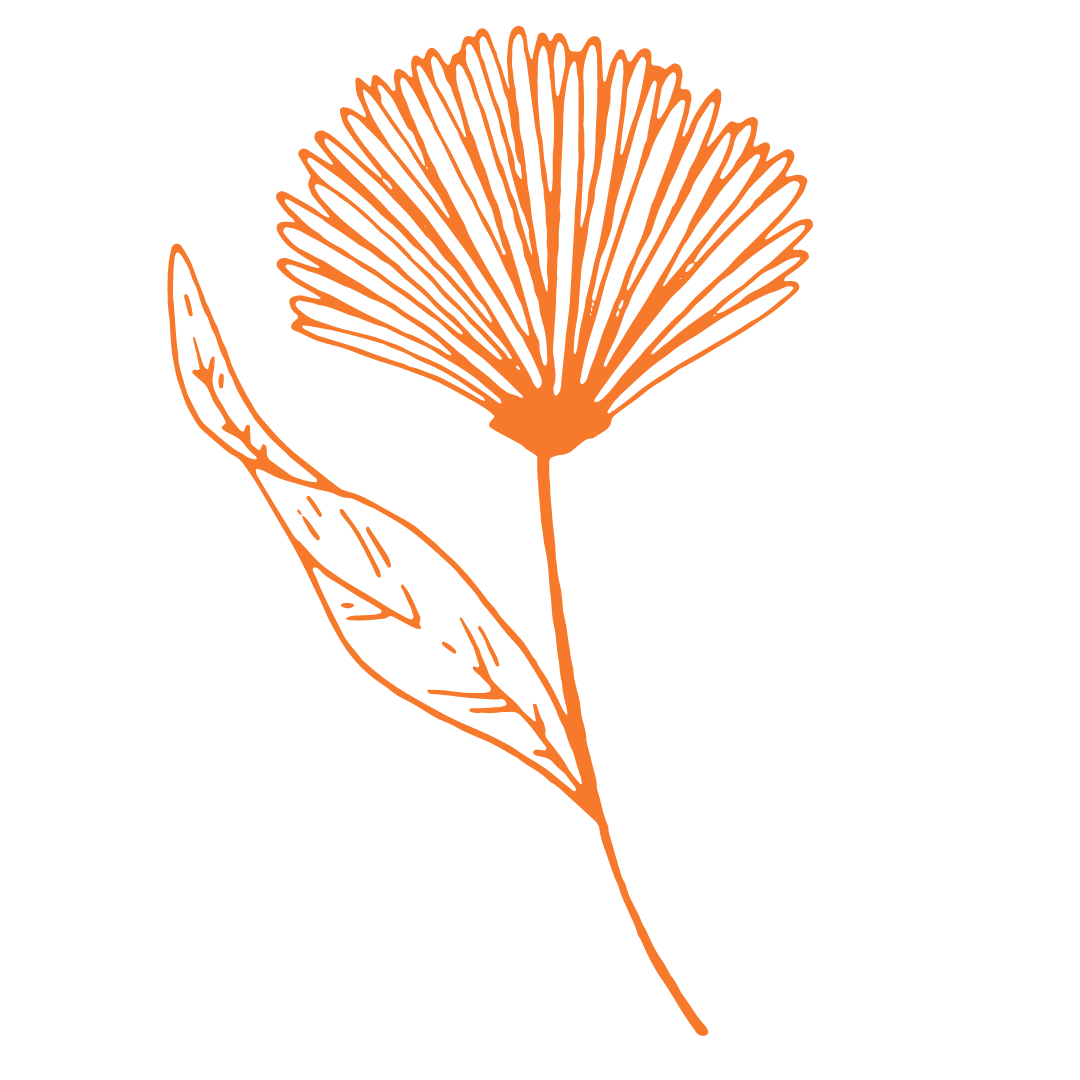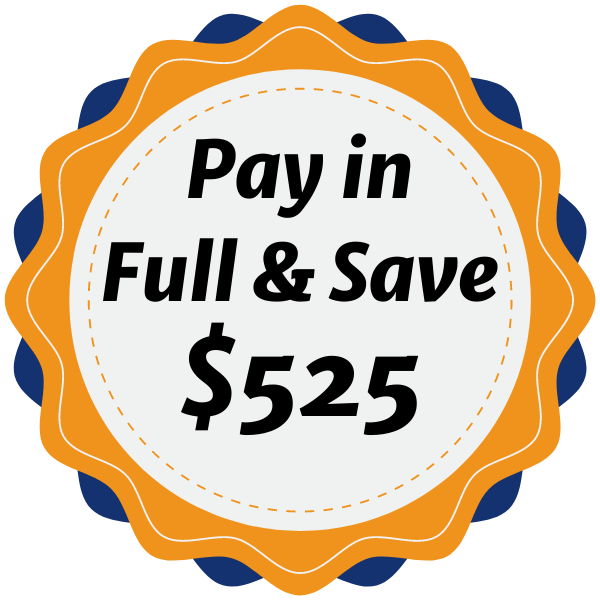 Register Today & Save $200


Note: We believe that it's important to provide a more accessible way to pay, so we give you the option to pay for Money Skills for Therapists in six monthly payments. The savings you get ($525) for paying in full represent the additional processing and administration costs we incur with payment plans ($325) plus the $200 discount in this exclusive flash sale.
I am so confident in the results my students get that I have a full money back guarantee.
I guarantee that within 4 months of completing Money Skills For Therapists, you will have saved or earned the cost of the course.
That means that you will have:
-> Paid down an extra $1997 towards your debt,
-> Saved $1997 towards your savings goals, or
-> Earned an extra $1997 in income.
And if you finish my course and use the skills you learn in your private practice for at least 4 months and you're still not seeing these results, then just show me that you did the work and I'll give you a full refund of your investment.

Please note that I do not provide refunds without proof that you did the work and used your new money skills in your private practice for at least four months after graduating.
So you see, if you commit to doing the work there's no risk at all for signing up!
Rene Avis
MA, LPC, NCC
Raleigh, North Carolina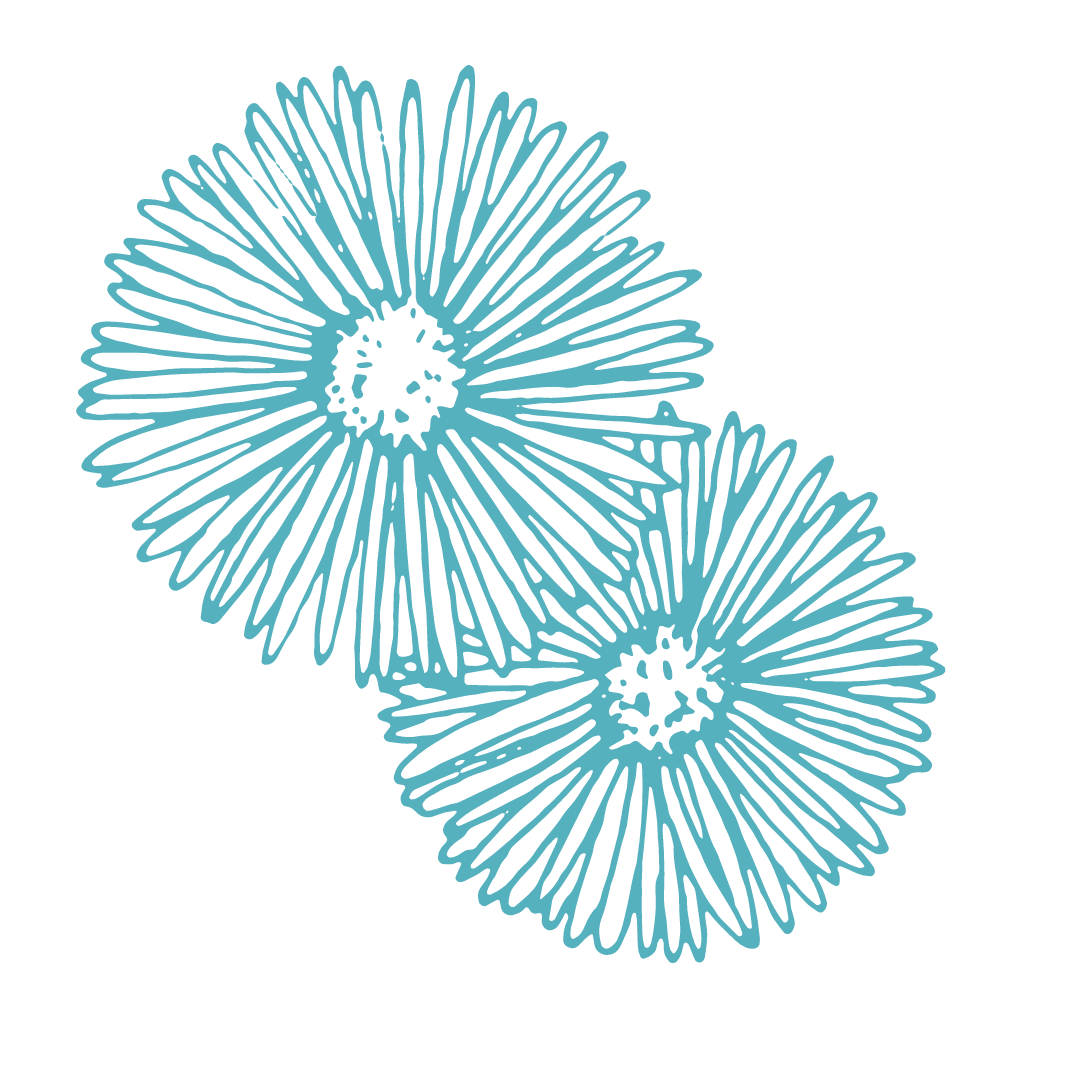 What if I can't make the meeting times?
The small live accountability and support calls are an important part of the course. Most students report that those meetings have helped them stay on track, encouraged them, and given them the chance to get meaningful support from me and the other students.
Willingness to make the times work is important! In private practice it can be easy to feel locked into our schedules, and like we can't afford to miss a single session. This is scarcity thinking! Remember that you're your own boss, and you can make your schedule work for you. Isn't this one of the benefits of having a private practice? This course is an investment in yourself and your business, and students who make the course a priority gets the best results.
If the course call times will never ever work for you, then you still get to participate in the Online Community forum and you get your one-on-one time with Linzy. The course calls will also be recorded for you to access later, inside the Online Community. And lastly, if you can't make a course call here and there, you can always take a week off and make a point to keep on track by working on the course the following week.
What if I already do some of the things the course teaches?
Good work! I love that you've already been working on this stuff. This course is about helping you create a full system that is working for you, including organized receipts, a regular paycheck, budgeting, tracking, assessing your current spending and revenue, and saving for your most important goals. If you currently have some pieces of this puzzle, you will still benefit from the other missing pieces, and bringing them all together. If you already have a full financial system that is totally working for you, then this course might not be what you need! But if there are parts of it that feel unclear or awkward, this course is a perfect chance to bring your financial clarity to that next level.
How much time will this course take?
With the homework, videos, and course calls, this course will take 3-5 hours of work per week. It's really valuable to work through the course week by week, and attend most of the course calls. That paced approach means you'll see yourself making progress, spread out your learning, and have real time support from other awesome therapists, health practitioners and coaches who are tackling the exact same things that you are. Best of all, committing to the course work means you'll be gradually building the habits and systems that will give you real financial clarity.
I don't know...the course seems kind of expensive. Is it really worth it?
This course is an investment in the health of your private practice and I am confident that if you do the work, it will more than pay for itself. My guarantee is that if you complete all the course work, attend the group calls, participate in the community and use the stuff you learn to manage the money in your private practice, you will have at least an additional $1997 saved in your business within 4 months of completing the course. If that's not the case, show me that you did the work and I will issue you a full refund.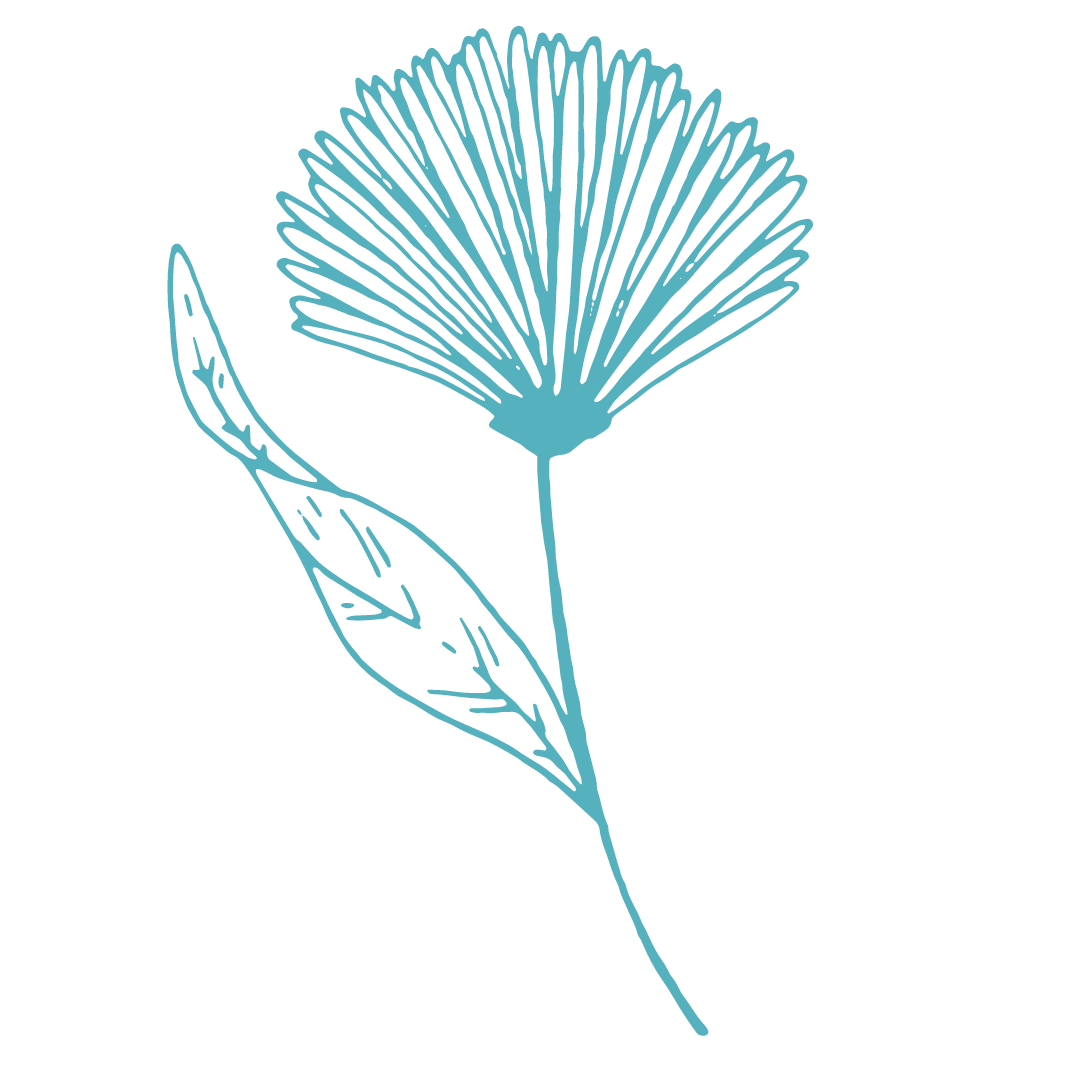 Take this course! DO IT NOW. Don't wait. Don't let shame get in the way!
We went to school to be counselors and I know I got no help in the business side of running a private practice so it makes sense that is hard!!
Linzy comes in and helps smooth over those gaps of knowledge in a way that makes it doable (and even enjoyable at times!) and with options so you can make informed decisions for your business.
The relief you feel as you get to the end of the course is priceless!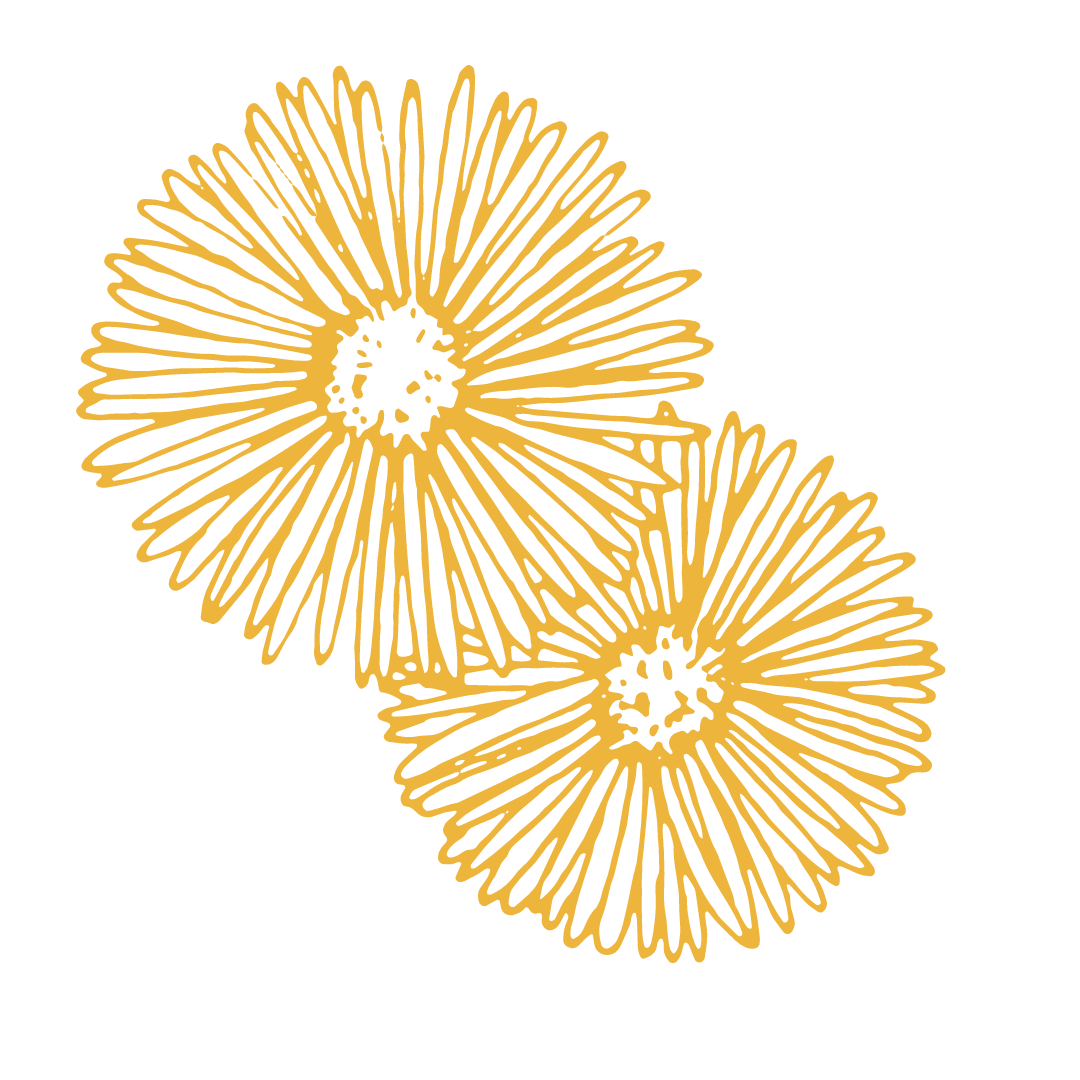 If you are not sure about taking this course, just take the leap and take it. For me, taking Money Skills For Therapists and being present and intentional, and actually getting work done has really been a life-changer. It's not only opened up and given me so much more hope around my finances, it's also given me a bigger picture of my community, what my goals are, what I want like to be.
Before working with Linzy my relationship with money was kind of awkward. I had a lot of shame. I have a financial background, not only education but experience... and I felt like I had a my head in the sand when it came to my own finances. I felt really ashamed that I had all of this information and I've helped other people run multi-million dollar businesses, but I couldn't figure out how to do it for myself.
Now my relationship with money is more of a friendship. We have a conversation, it feels very mutual and respectable. It's like we're a partnership now, me and money, rather than this thing that I'm just trying to deal with.
I honestly feel excited to go work on my finances. I understand them, I get how it works. It's really amazing to know that I'm working towards real goals.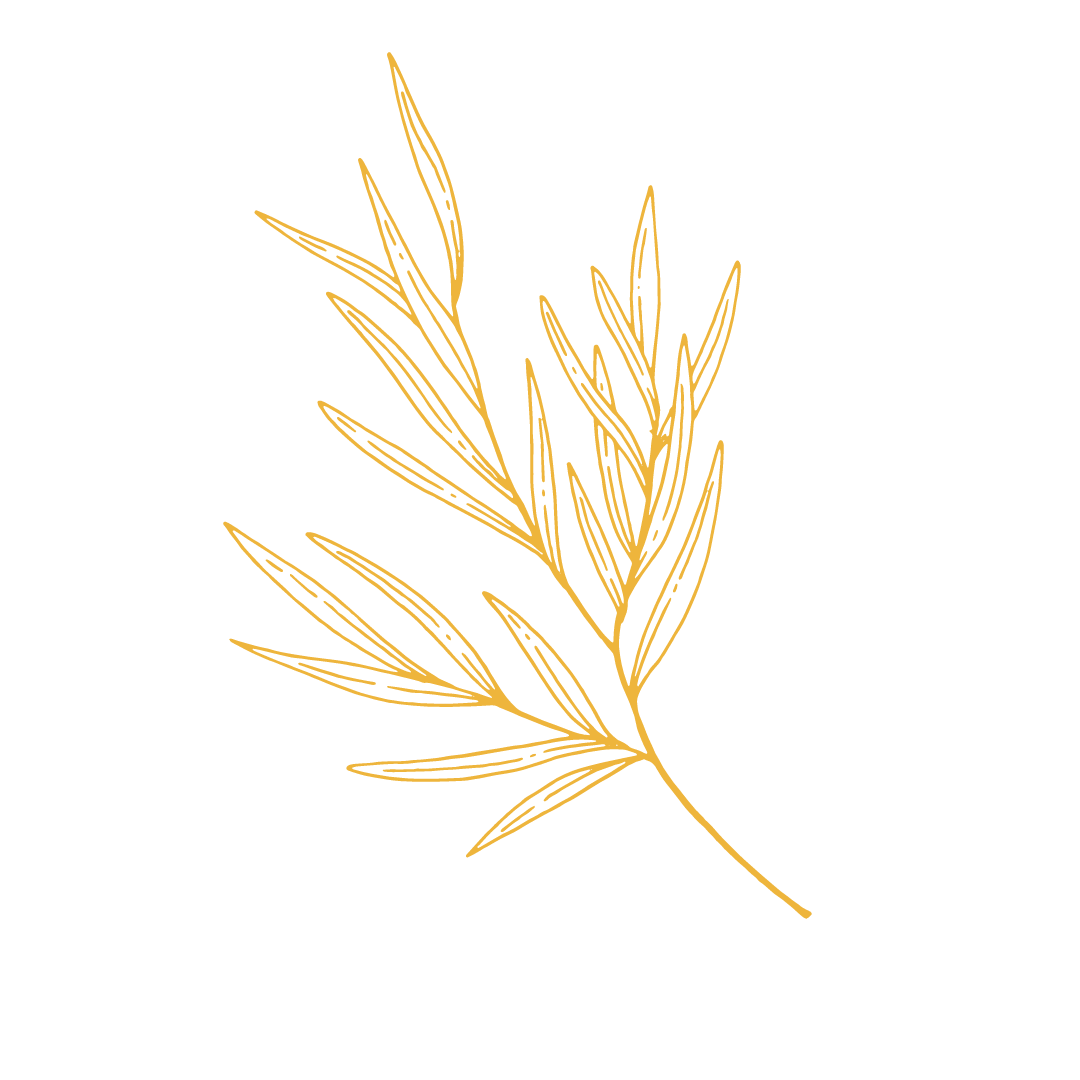 DUDE! You gotta take this course!
Linzy has some sort of amazing magic that makes engaging with your businesses finances fun.
I'm still not totally sure how she did it, but I've gone from someone who was super overwhelmed about what to do with my business finances to someone who feels way more grounded and secure in what I'm doing in regards to the money I bring in.
If you don't have your personal and business finances separate, if you don't know how much you're paying yourself on a regular basis, if you're terrified of your tax bills (among other bills), and if you are sick of avoiding your business finances, this is definitely the course for you.
Linzy weaves in money mindset with concrete skills to manage your money.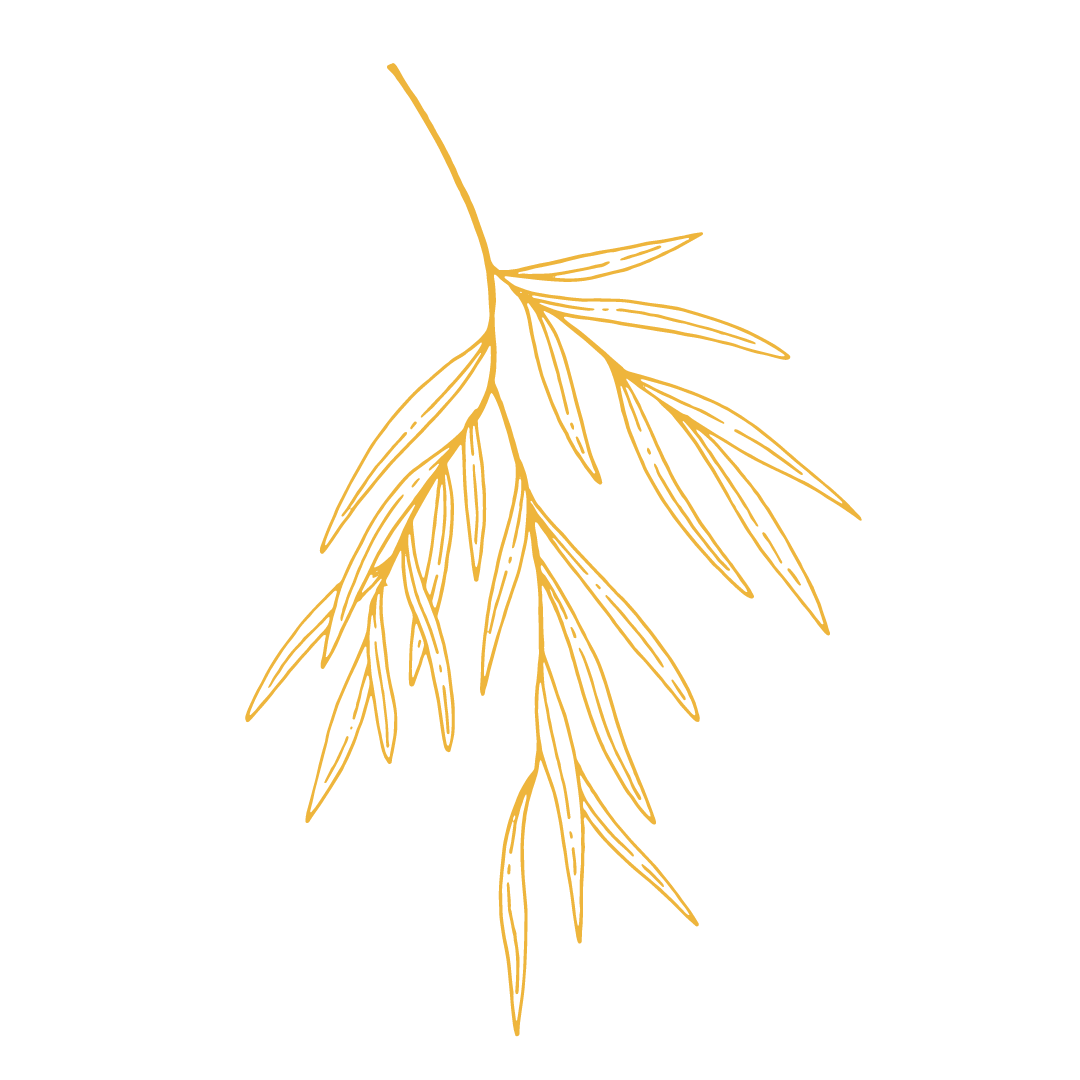 This course CHANGED my life in ways I couldn't imagine.
I am set to have my highest income month since opening my practice, I moved into my dream apartment, have a trip set for Greece without the usual stress that comes with trips, and I have little to no anxiety around looking at my numbers and making decisions around money.
I feel incredibly empowered. I can't thank you enough!! You changed my world and I am forever grateful!!!!!
I don't know what I would have done without this. It actually scares me to think about me not having taken this course.
I've been in practice for 23 years and have tried a variety of ways to work with my finances and understanding them... I never was successful at "getting it", but I got this and wish that I had had this at the beginning of my career. It would have made this part of my life so much simpler.
For someone who is considering taking this course I would say absolutely, it's well worth the time and financial investment.
The return on both of those things far exceeds what you are investing.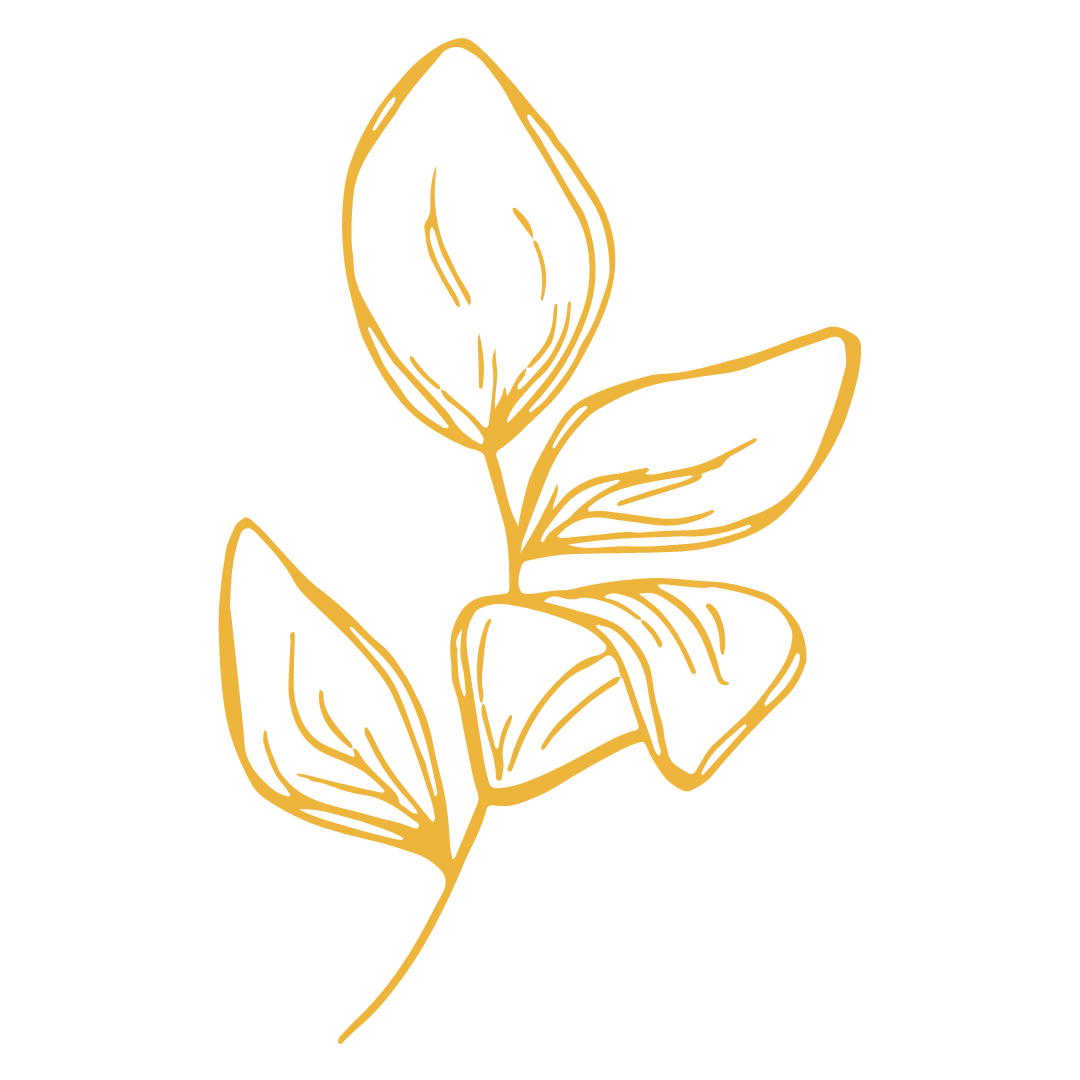 PhD, Licensed Psychologist
I went from feeling paralyzed, uninformed and overwhelmed by my business finances, to being clear, organized and in control.
I actually look forward to working on my finances each week, and it's become something that I do not only to take care of my business, but also for my own peace of mind.
Linzy is the smartest, most down-to-earth money guru/therapist you'll ever have the pleasure to know.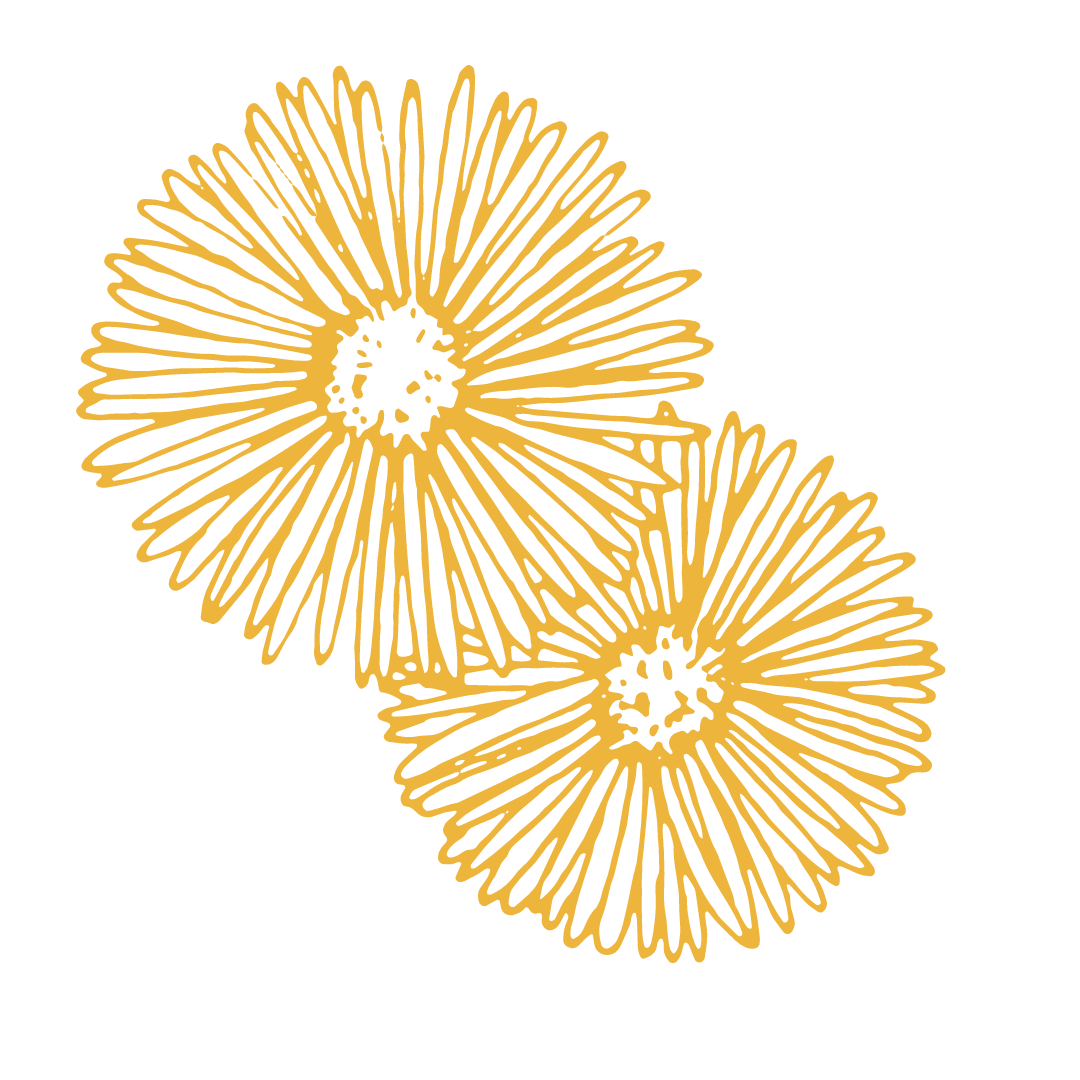 Before taking Linzy's course I had a very complicated relationship with money! I didn't think much about it most of the time which would inevitably lead to periods of stress and panic!
I decided if I wanted to be a responsible and educated business owner it was imperative that I have a different relationship with money and have the knowledge and tools to manage my business and personal finances.
My relationship with money has drastically changed being in this course. I now have tools that make managing money much less scary and even fun/interesting at times. Knowing that I am in control of how I manage my finances lessens the stress that comes from all the unknowns that go along with being in private practice.
Before working with Linzy I was completely avoidant when it came to money in my business and especially personally. Like super avoidant. I didn't even know how much money I made last year.
I was able to share some of my really ugly money stuff in the group without being judged. In fact, I was validated and met with empathy. Now that I've finished Money Skills for Therapists, I'm finally clear on my money goals and what it will actually take to get where I want to go.
If you're considering signing up and you're a little bit like me and maybe thinking 'I already kinda know what I need to do, I'm just not clear on how to do it', and maybe you're thinking that you're not sure if the course will teach you anything you don't already know. Or if you feel like your problems - your money problems - are bigger than anyone else's in the history of the planet… you really don't need to worry about that.
I think this course was worth its weight in gold. Worth every penny. So I hope that you will consider signing up even if you think that you're a hot mess.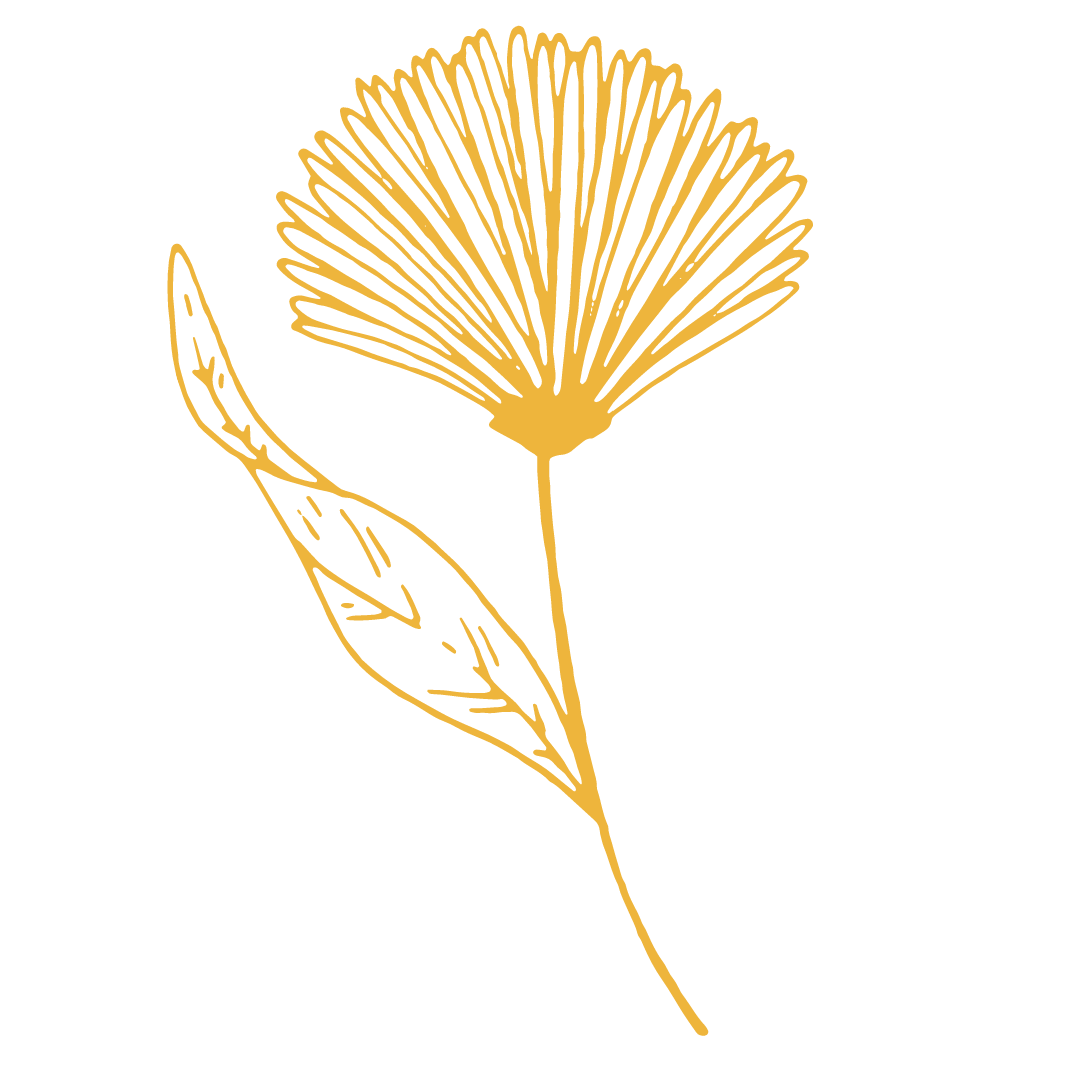 I now have practical and viable tracking skills, I have formulas that I can use for deducting taxes, understanding my operating expenses, understanding how to budget better, and skills for considering how to meet the income needs for my business and my salary. I'm also so much more organized with my business money, and the operation of my business.
To anyone thinking about this course, I say, most definitely take this course with Linzy! She's patient, well versed and knowledgeable about organizing business finances, and gives great step by step process to get you started on feeling freedom from fear.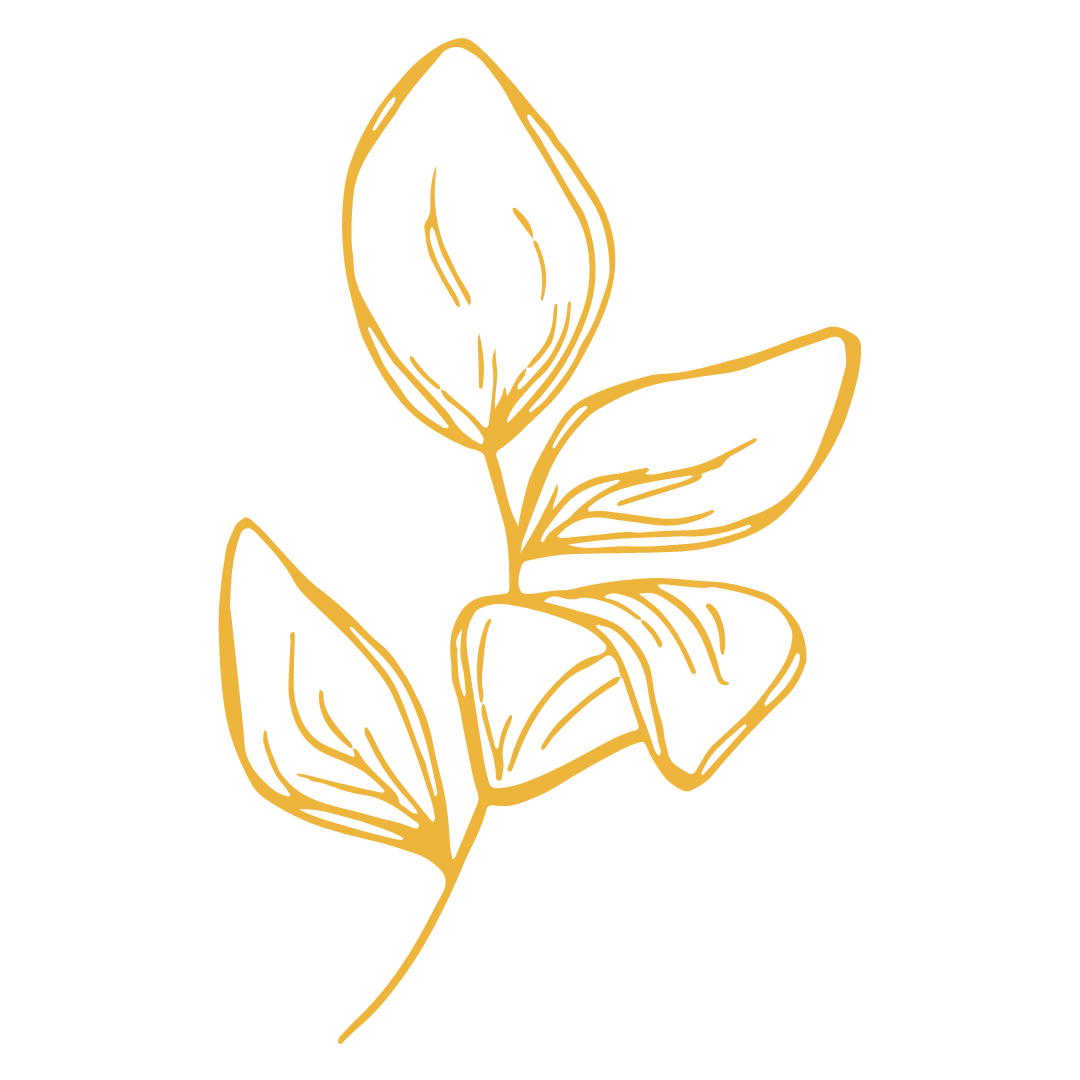 My catalyst for working with Linzy was that I ended up spending $600 in bank fees in 10 days, and it was because of my poor bookkeeping, my poor money management.
Budgeting didn't even exist. Like, it was there but I wasn't using it. I hated it. I was overwhelmed and I lacked the confidence that I could actually manage it.
Now I feel a lot better and more confident about my business. I have set a budget, every dollar has a job, and I know that my money is working for me. Now I'm able to save money.
I highly recommend the Money Skills for Therapists course. I only wish it was available sooner so that I could have started with good habits rather than having to undo so much of my current processes to get moving.
I honestly recommend this to all therapists in a private practice without a business background. Linzy manages to blend candor with warmth in a way that made this material palatable to me for the first time. I felt it was possible with her kind insistence.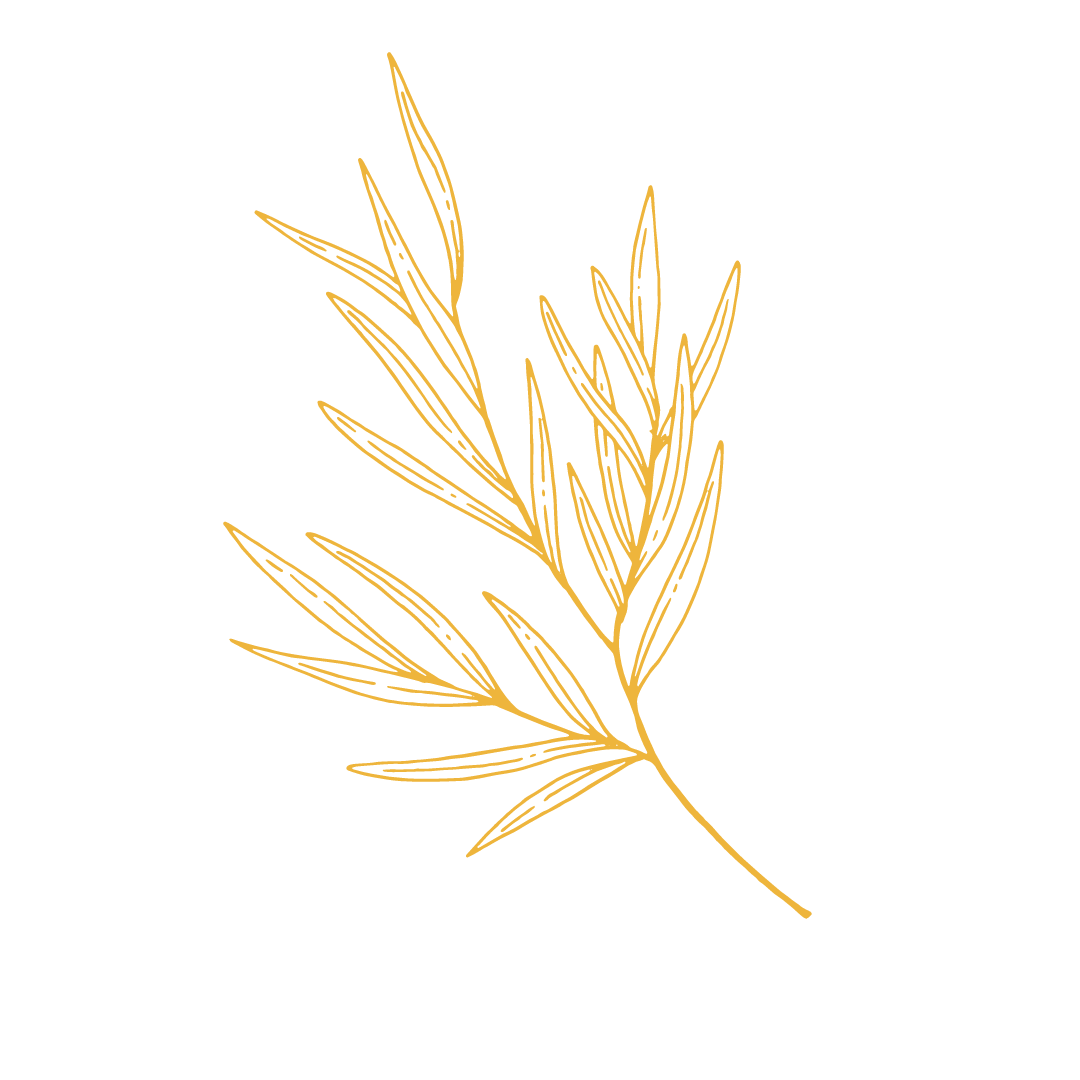 Copyright © 2023 Money Nuts & Bolts Inc. All rights reserved.